Language Arts and Literature at Great Hearts
Find your course band below and select your region to reach the Core Curricular Document (CCD) or Course Overview, which contains the course overview, texts and resources used in the course, a course outline, pacing guides, and more.
You must be logged in with your Great Hearts email address to access the links on this page. 
 Teacher Resource Portal
Log in at greathearts.brightspace.com with your Great Hearts sign-in credentials. Can't access the course you want? Use Discover to enroll!
Curriculum
Daily Lesson Outlines and more for Grammar & Writing, Literature, Phonics, and Poetry & Sayings for the following grades can now be found in the Teacher Resource Portal.
Phonics/Spelling Lesson Outlines 
All Phonics/Spelling Lesson Outlines are complete at least through Semester I for Grades K-5! New and veteran teachers alike are finding these daily lesson outlines to be very helpful.  
Training
The following trainings and resources are available on the Teacher Resource Portal.
K-5 ELA PD
Principles of Teaching K-6 Literature ( Available in K, 1, and 2)
6-12 ELA PD (click here to self-enroll)
6-12 ELA PD
6-8 Lit/Comp PD
9-12 Humane Letters PD
Courses in Development – Updates & Document Previews
While the curriculum and training are still being developed, you can preview the documents using the links provided here. (Coming Soon)
Grade 3 ELA In Development
Grade 5 ELA In Development
April 2022: Draft lesson outlines are now available for Literature and Grammar in grades 6, 7, and 8, with more coming soon! Check back often for more. Click on the course title to begin previewing the documents listed below.
Grade 6 Literature & Composition In Development
Grade 7 Literature & Composition In Development
Grade 8 Literature & Composition In Development
Learn more about helping with remaining courses to be developed.
In the mean time, check out the additional resources available below!
Additional Teacher Resources
Here, you can find additional teaching resources such as example lesson plans and materials, old talks and Professional Development resources, or useful links and documents. You must be logged into your Great Hearts email address to access.
Spalding Resources
Resources for Spalding Phonics, Spelling, and Penmanship
ALL summer training resources can be found in the Spalding Course and K-2 lesson outlines can be found in their respective grade-level courses–all on the Teacher Resource Portal!
Penmanship
Manuscript Resources
Cursive Resources
Teaching Guides & Resources
Spalding Instructional Videos – Instructions for Ayres List Sections and Rule Pages
Ayres List for Automaticity – Flash Cards and Lists
Annotated Writing Road to Reading, Rules, and  Rule Pages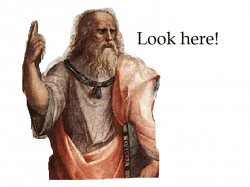 Share Your Resources
Have resources that you think other teachers might find helpful?
Email us at PD@greatheartsamerica.org to donate your resources!